FULLY-MANAGED
DIRECT-2-FAN SERVICE
e-commerce solutions / order fulfillment /
in-house music media & merch production

We make vinyl records, compact discs and custom merchandise for independent music market. On top of that, we provide all the e-commerce and fulfillment services to sell and ship your goods. Directly to your fans. Worldwide.
We have worked with over 4000 labels and artists to manufacture and help sell their products. Whether you order a run of 300 records or 500 CDs and we deliver them to you in full or you additionally use our warehouse to keep them in stock and our direct-2-fan webstores to fulfill retail orders, we are the one-stop shop to provide any or all of the above.
With the ever-changing music industry and our hybrid approach to that transformation, it's not just pressing & printing. It's also pre-order functionality to fund the production costs, professional studio photos of your products to boost online marketing, free download cards, barcodes and much more.
SERVICES
E-COMMERCE
FOR MUSIC
BUSINESS
We create and maintain responsive webstores tailored to indie music industry needs.
Featuring audio players, product variants, bundles, name-your-price options, digital downloads and much more.
Full integration with stock management system and secure on-line payments are in the package.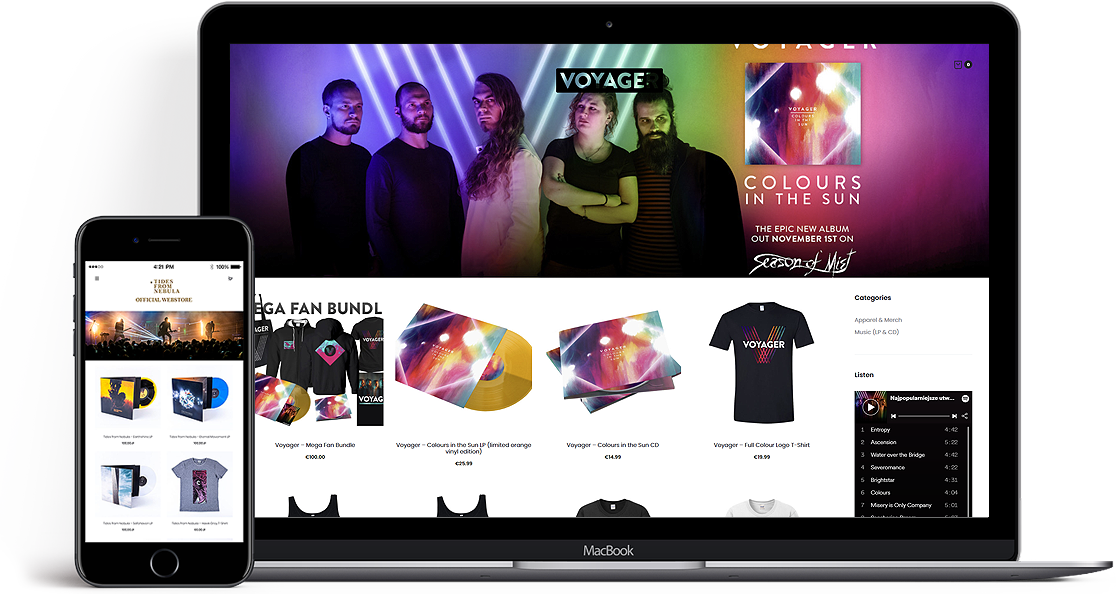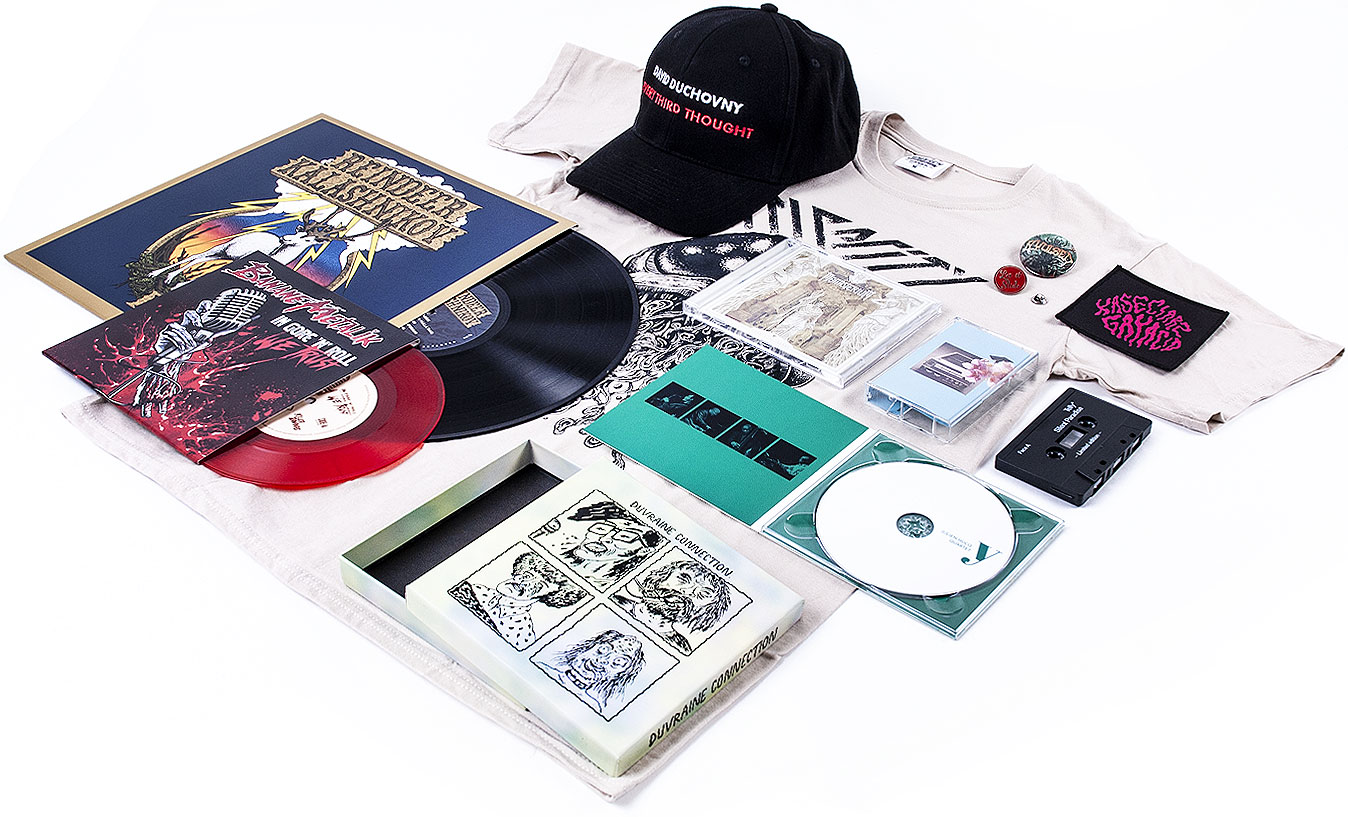 SERVICES
CD, LP AND MERCH MANUFACTURING
We press vinyl records and compact discs. We print custom apparel. We produce various merch items. Unparalleled quality and short-runs for dozens of hundreds of products make us stand out on the market.
With in-house design studio and prototyping space, we can handle even the most demanding custom project and our industry-famous deluxe box sets and hard-cover digibooks are the packaging options that enrich our regular portfolio.
SERVICES
WAREHOUSING, DROPSHIPMENT AND ORDER FULFILLMENT
Having our own warehouse spaces equipped with logistic backline allows us to store your products safely and make both retail and wholesale shipments directly from us to any location in the World.
The same stock is used to fulfill on-line orders from the webstores we run, but also dropship to concert venues on your tour, supply your distributors with new releases and re-stocks as well as provide direct mailouts of promotional items.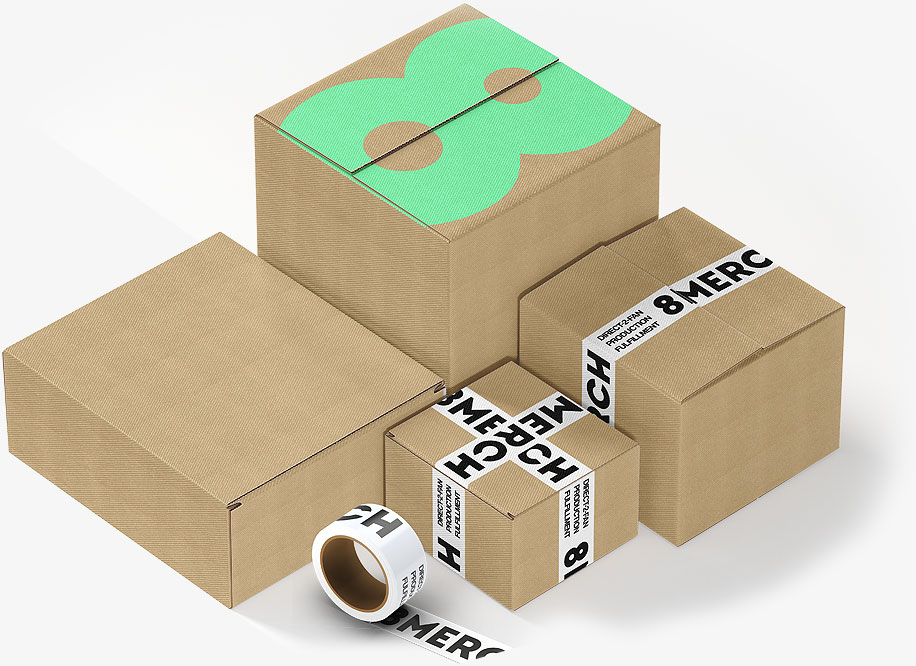 CASE STUDIES
WHAT WE CAN DO.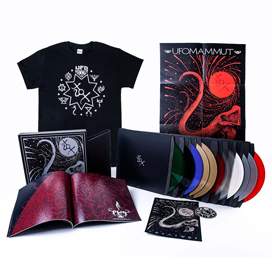 To celebrate their 20th anniversay, Italian stoner doom legends, Ufomammut, chose the full range of our services to manufacture lavish LP and CD boxsets including band's full discography on respective formats, along with massive books, additional posters and patches.
We also created the official webstore for the band where the boxsets (bundled with exclusive merch, too) were available for pre-order before the release date and now are available for purchase directly from the stock in our warehouse.
On top of that, we also took care of custom merch printing for their XX anniversary tour. Part of the stock was supplied to a number of concert venues and part of it is sold through the same official webstore. Everything fulfilled directly to fans from our premises, on a daily basis.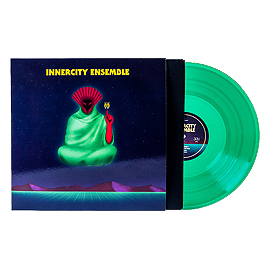 Krakow-based record label is a perfect example of a music company outsourcing 100% of its manufacturing, distribution and on-line sales to 8Merch.
We manufacture all Instant Classic releases (predominantly vinyl records and CDs) and produce all merch items (for online sales and official events), which are stored in our warehouse. We perform wholesale shipments to worldwide distributors and physical shops, fulfill retail orders from the official webstore we manage and mail out promotional copies to media outlets.
The label's official store (located at instant-classic.com) has been created by us and is fully managed by us, allowing fans across the globe to securely purchase products -very often limited pre-order vinyl color variations, unavailable in other stores.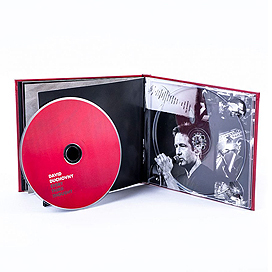 2019 saw the release of a new album from David Duchovny, entitled "Every Third Thought".
We were commissioned with the manufacturing of the full line of official merchandise related to this album. It included screen-printed T-Shirts, long sleeve hoodies, tote bags, embroidered snapbacks, but also state-of-the-art baseball long sleeve with embroidered signature on chest.
We also produced lavish hard-cover digibook with extensive 28-page booklet, which housed the newest album on compact disc. Plus a few less obvious merch items like koozies, canvas accessories totes and drawstring bags. Posters, stickers and enamel pins were also made to complete the collection.
We fulfill all fan orders from the official webstore we created and have maintained since.
GET IN TOUCH
Ask us anything.
PRODUCTION QUOTE:
Whether it is a standard CD, LP package for the next release or a run of T-Shirts for a tour. Just send the specifications and we will get back with a quote.
CUSTOM PROJECT:
If you are looking for something extraordinary, we can assisst you with desigining it and evaluating feasibility. Then we can put a price on it and manufacture it. Let us know what you'd like to make.
B2B PRICELIST:
We have special (read: lower) prices for labels, brokers and other business clients who order on a regular basis. Get in touch with us, if you are one of them, so we can send you dedicated pricelists for our products.
DIRECT-2-FAN SERVICES:
Looking to open a webstore? This one's easy: our webstores are FREE. Check with us, if you would like to learn more about order fulfillment pricing, warehousing fees, bulk and individual shipments.
Use the form below to reach us:
Can I place a production order and not use direct-2-fan services?
Sure. We offer direct pressing & printing to many labels and artists, who then take care of distribution and order fulfillment on their own. You can order default packages for CD, vinyl records, audio cassettes, boxsets and merch items via this website or send us an email with details and specifications.
Can I use your e-commerce and warehousing, if I already have my products?
Of course. You can supply us with the merch items you already have produced. They will be stored in our warehouse and orders will be fulfilled. For any future releases you can either continue with shipping them to us or use our production services for that purpose.
THERE IS NO BETTER TIME TO BE INDEPENDENT