We are focused on delivering high-end quality products
for independent bands and labels.
We offer CD replication, Vinyl pressing and Merch printing.
Professional products starting from as few as 100 copies only!
You can choose from 200 packaging templates
and hundreds of merch brands or request a totally custom project.
FREE FEATURES!
We know that independent market is not a smooth sailing.
That's why we offer free services for all customers. For your convinience.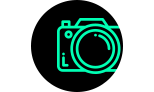 FREE PHOTO BUNDLE
When your order is fulfilled we take professional studio pictures which you can use for commercial purpose, like on-line marketing.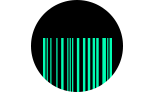 FREE BARCODE
When you make a product with us, we can assign a barcode free of charge. You can then either place it on your artwork or add a sticker with it.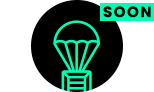 PRE-ORDER FUNDING
Your next release can be funded by your eager fans. We set up a storefront and manufacture your order when enough pre-orders are collected.
THERE IS NO BETTER TIME TO BE INDEPENDENT.