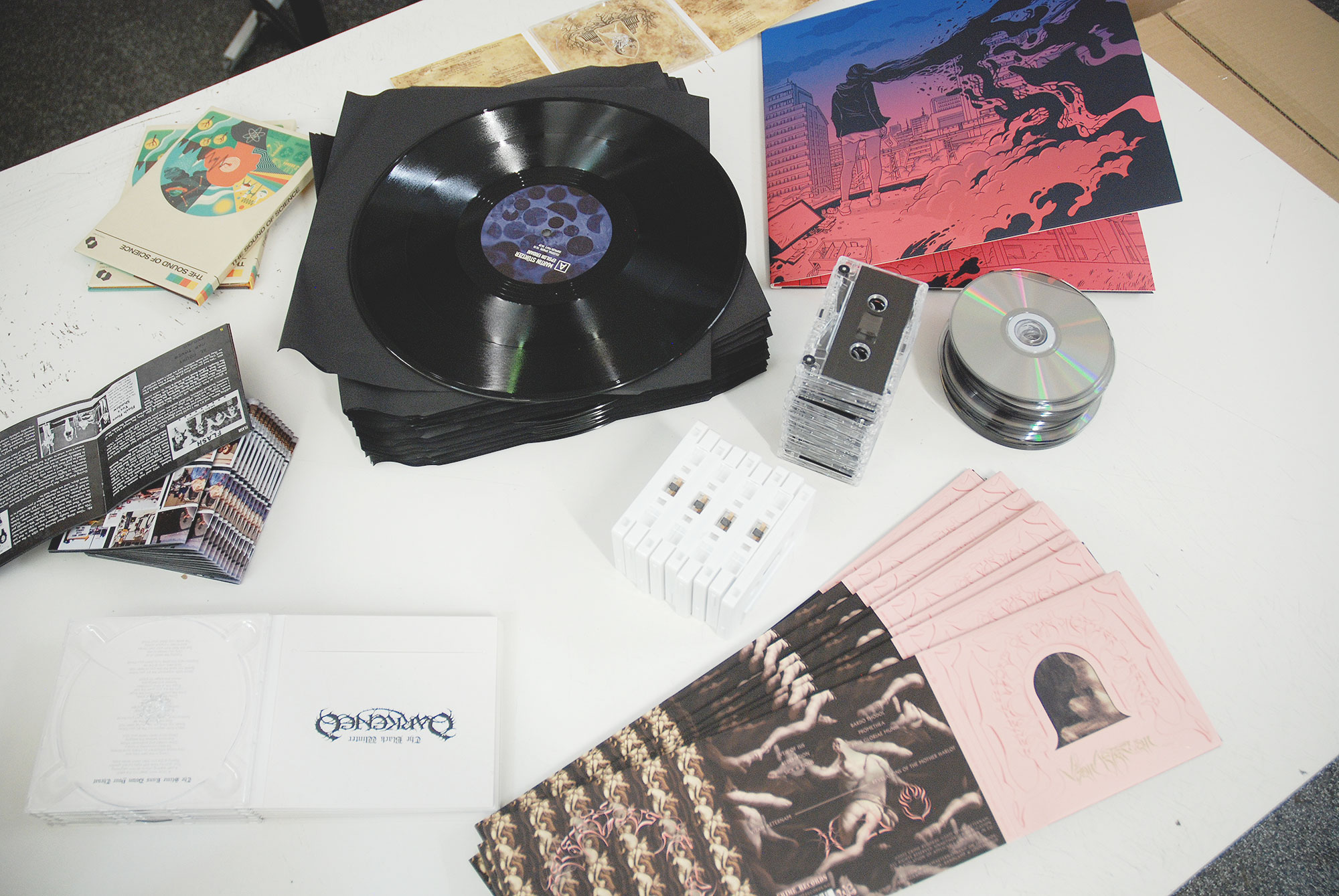 We press music and print artwork on all three crucial formats. Endless customization options and low minimum runs.
You can order directly in bulk or take advantage of our Pre-Order Funding Service and fund production costs with your fans!
7″, 10″ and 12″ records in standard and heavy weight. Black and colored compound. Marbled, splatter, splits and many more. Housed in regular & gatefold sleeves, foldovers, rigid boxes and whatnot.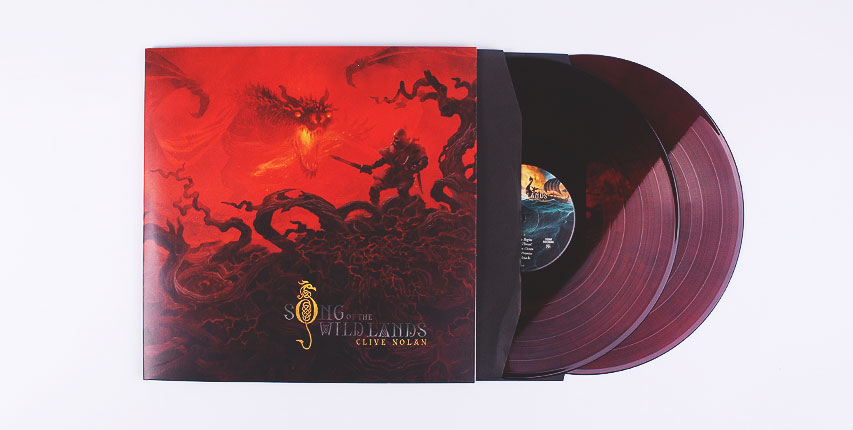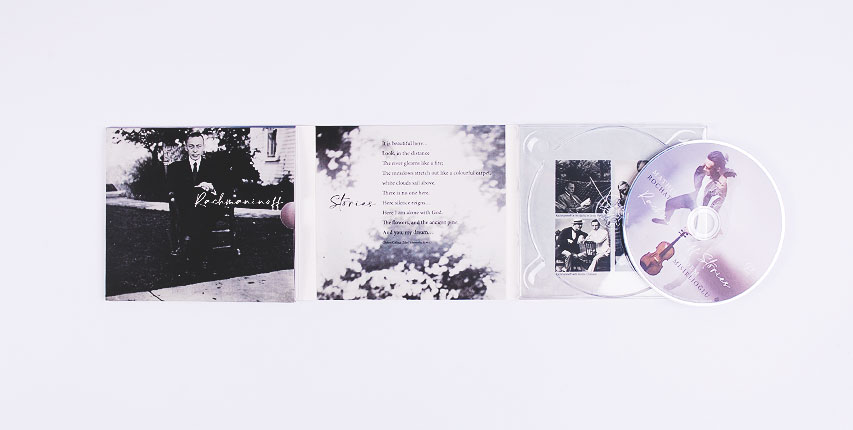 Starting with just 100 units, our CD replication service offers you high quality glass-mastered discs, housed in over 200+ ready packaging types.
The product collection ranges from digipacks, digisleeves, digifiles, sleeve replicas, jewel boxes, hard-cover digibooks to any custom packaging form you can come up with and which we can bring to life.
Audio Cassette Duplication
Small analog format, which is definitely experiencing another revival.
Available in 100+ shell colors, including also special effects, like glitter or full-color all-over print, tapes can be housed in standard norelco boxes or printed o-cards & brandpacks as well as deluxe rigid boxsets.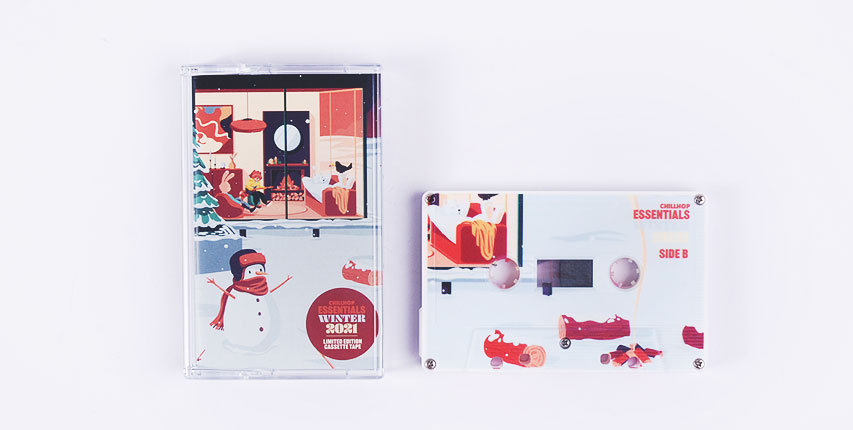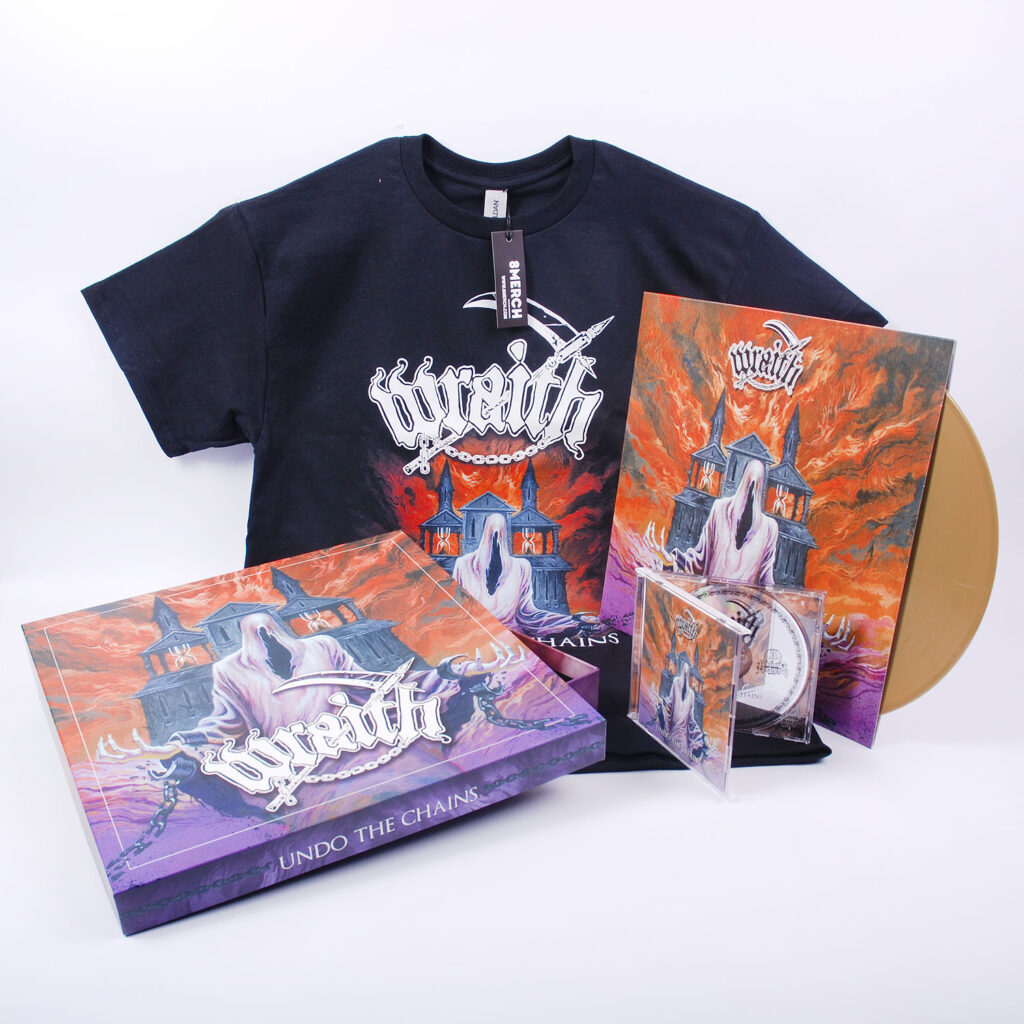 Pre-Order Funding Service
Also known as "incubator", it's an innovative solution which allows you to fund the production costs of any of the physical media release using our e-commerce & pre-order platform.
We launch your dedicated store and set up a preorder campaign. Funds from pre-orders go directly to cover the production costs and after your product is manufactured, we fulfill all orders from our warehouses.
You can even bundle the records, CDs or tapes with merch items (printed on-demand by us, too) or house them in limited deluxe boxsets – made with no minimum run!
Our team will prepare a custom quote for your vinyl record pressing, CD replication, tape duplication or any custom manufacturing project you may require.