VINYL RECORDS: Colours
The overview of the basic palette and the special effects, including splatters and marbles.
Your vinyl records can be pressed using not only a classic black colour, but also a wide range of other colours. There are also certain effects that can be achieved when two or more colours are mixed together:
opaque (solid)
transparent
splatter effect
marbled effect
STANDARD COLOURS
This is the basic palette of the most commonly used colours.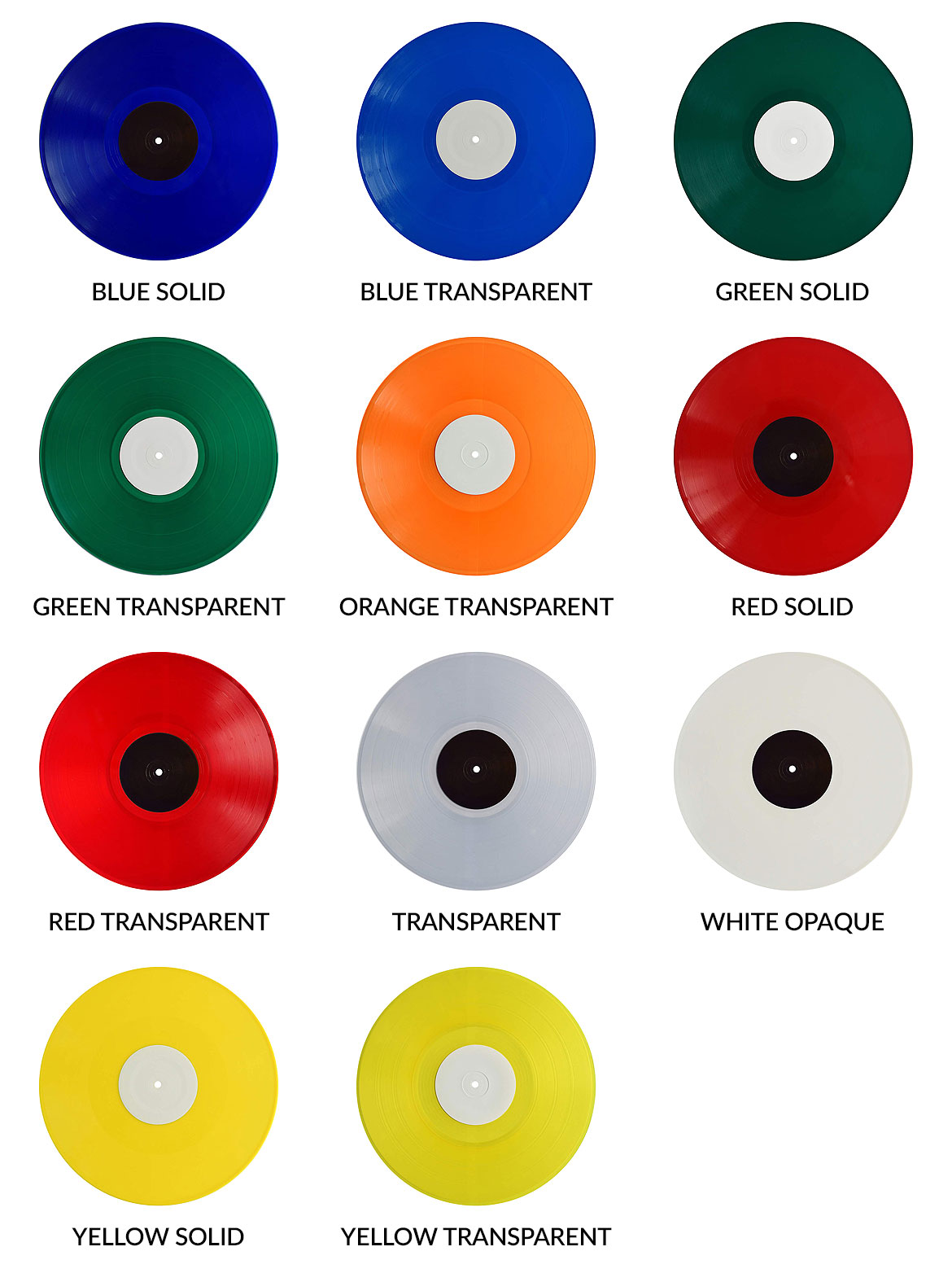 MORE STANDARD COLOURS
The extension of the basic palette, subject to current availability.

SPLATTER EFFECT
One-of-a-kind mix of two or more colours.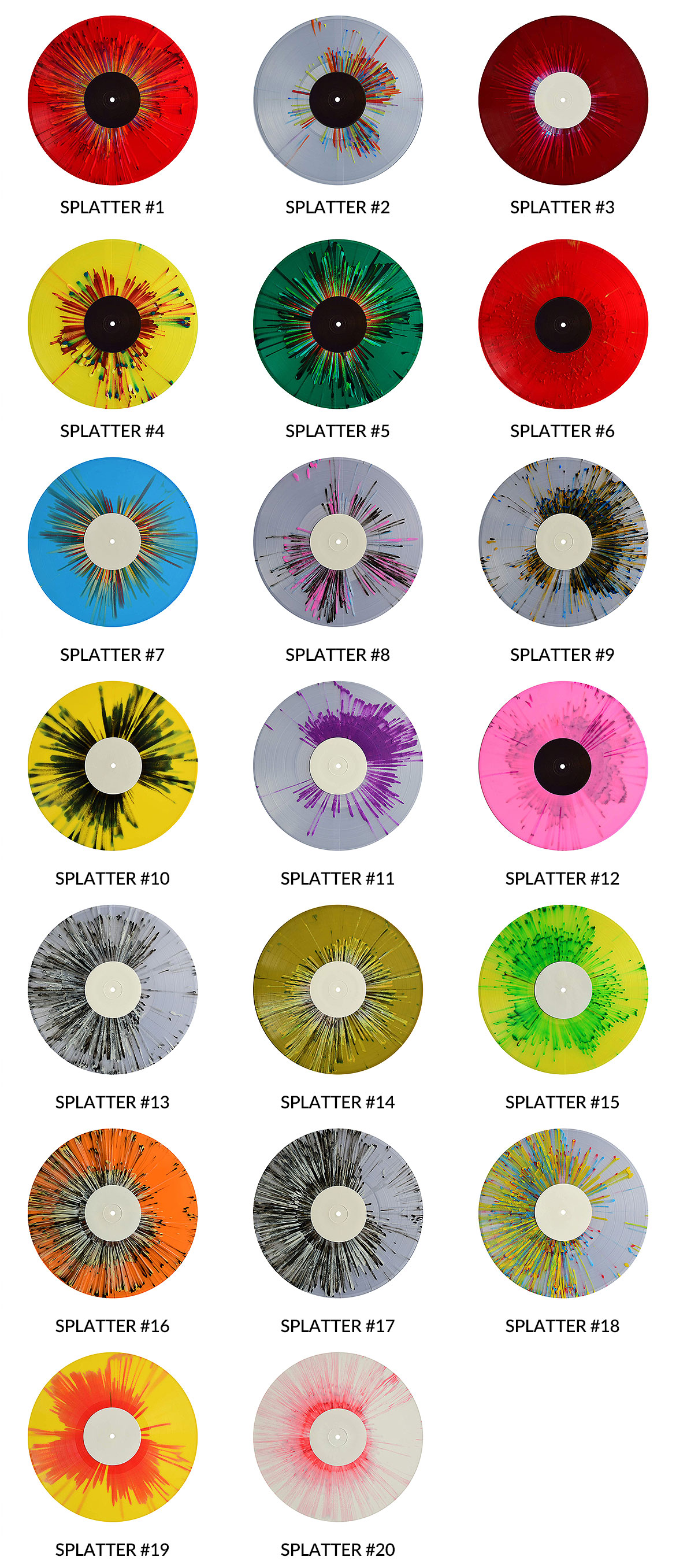 MARBLED EFFECT
Another option to mix vinyl colours.

THERE IS NO BETTER TIME TO BE INDEPENDENT.